All of us are familiar with how full-time jobs work. It's all about having a routine working the same job from 9 am to 5 pm every day in a set location meeting the same people. Routine.  

Maybe some of us accept and adapt well to that kind of routine, but not everyone can tolerate the non-flexible timing or should I say, the unbearable monotony of working the same jobs for life (well, for me at least).

According to The Freelancer's Union, over the last few years, a noticeable growing number of millennials say they intend to become their own boss instead of working full time. Not only that, 1 in 3 Americans (roughly 42 million) prefer to make freelancing as a career. 

What are freelance careers? 

Freelance careers are defined as a person self-employed, not bound to any specific company. Instead, they provide service and take on projects from companies and leave after the project's completion.

Freelancing as a career could be anything as long as you are your own boss such as being a photographer, makeup artist, graphic designer, writer etc.

But mostly, they have flexible work schedules, which is something a lot of people dream about. The feeling of being "tied down" within a corporate office structure can sometimes be tiring, afterall.

This inspires some millennials to take on the alternative of freelancing, allowing them to set their deadlines, assignments and flexible work schedule without feeling constricted by rules and their bosses. 

Not only that, some people start their freelance careers first, then they will turn it into businesses after they have built strong networks and huge client base.  

You can also read: Falling In Love…With Business Ideas and Opportunities

Who are these so-called Millennials?

Nowadays we can see "Millennials" being mentioned almost everywhere in the media. Millennials this, millennials that. What do you want from us millennials?! (Yes I am one too.)

I'm not sure about others, but I notice that people always use the term millennials in regards to the youth — the teenagers who are still in secondary school and always acting like they own the world. Well, let me tell you, that is not what millennials are.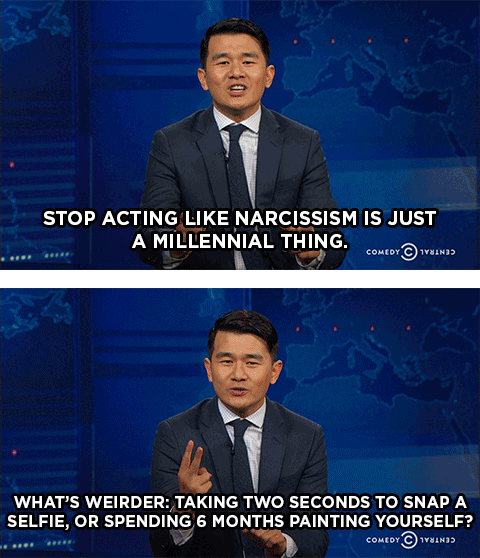 Millennials are a group of people who were born from approximately 1980 to about 2000. So basically the youngest millennials that you have in 2019 about 20 years old and the eldest ones are about 40 years old. 

See, Ma! I'm an adult! The internet says so. 

Why are Millennials opting for freelance careers?
1. Millennials Love To Utilise Their Multiple skills 

Millennials tend to have a variety of interests and skills, from photography to charity work and everything in between. Being restricted to a job where they are unable to offer their forte and forced to use the same skill set daily can be exhausting and frustrating.

They do have a lot to offer, but sadly it all goes down the drain.

Freelancing as a career means millennials have a choice in utilising their multiple skills and able to choose which one to use and on what day they want to use is or when. They don't have to limit down their interests to one specific field.

2. They are connection-conscious beings

Social media and communicating through gadgets has been a part of most millennials' lives for as long as they can remember. They are accustomed to the concept of globalisation, where they can make connections with anyone, anywhere.

In this minute you could be talking to a person from Taiwan, the next you could be talking to someone from Canada. In social media, there's no limitation in networking. 

Unlike previous generations, millennials have no problem calling someone with a click of a button. Because of their ability to network, freelancing makes perfect sense since they have so many contacts to reach out to for referrals or contracted work.

Plus, being your own boss allows you to network directly with the big people. Attend a large scale conference or local events of the same field as yours, and you can meet potential clients face-to-face.

Networking, especially face-to-face, is a powerful means of acquiring potential clients, establishing beneficial relationships with other freelancers and ultimately putting yourself in a position to be successful.

Networking can be quite scary, especially with people who might look down at you. But remember, no success will come if being comfortable is your priority.

3. Flexible work schedule

There's a lot of research revealing how most millennials hate the standard 9am to 5pm job. Employees from the millennial generation don't want the monotony of punching in and out every day but rather work at their own pace, whenever they feel like it's time to work.

Which has come to them making a decision, "You know what? I'll take this matter into my own hands!" 

Millennials are beginning to opt for freelance careers, where they can control working the hours as they please so that they can balance it with their lives outside of work. 

Millennials are not in any way lazy, but they just prioritise the importance of a work-life balance more than any other generation. More importantly, they are willing to do anything to obtain it; having a freelance career.

Research shows 40% of freelancers questioned listed a flexible schedule as the number one reason for their choice to freelance.

4. No boss, no risk

No more working with control-freak management, no more being clocked in and out of the office, no more getting told off for being late. You are the master, boss, captain, leader, whatever you call it, of your own enterprise.

To some, freelance careers may seem like a risk to take on due to its uncertain nature. If there's a crisis in your enterprise, it's all on you! But that's not the case for millennials. This generation entered their careers at the height of the recession, so they're all too familiar with cutbacks and layoffs. 

At some point, millennials do realise that working with one client at a time has a bigger chance of carrying less risk. Let's say if one client suddenly decides to terminate their contract, a line of people queuing up to use their service will still be there.

The perks in being their own boss, there's no need to debate what colour should be used for the poster or what the office dress code should be; it's all up to them. If they wish to travel to Paris and do their work with the view of the Eiffel Tower right outside their window and a drink in their hands, they can.

Ultimately, they would rather constantly hustle for their own happiness than tirelessly work for someone else's.

They are capable of following their own intuitions for business decisions and work wherever and whenever they wish. 

They can randomly decide to visit their hometown today, and nobody has the position to hinder that. If they want to start working at 8 pm instead of 9 am, they can freely do so. Today they can choose on doing a makeup tutorial for YouTube, and tomorrow they can focus on graphic design if that's what they desire.

If you want to know how to become a social media influencer, click here. 

5. They Can Work Remotely

​Millennials grew up with an environment where technologies were rapidly changing. Being familiar with that makes them highly aware of the many advantages it provides.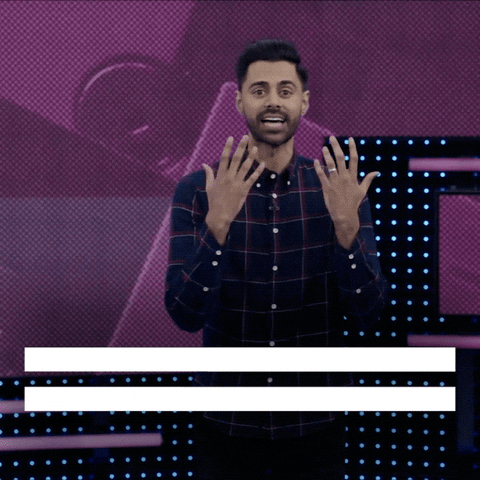 Before the rise of Wi-Fi, smartphones, and applications such as Skype, WhatsApp, workers needed to be available in an office physically to perform their tasks, tethered to a desk. 

What's the whole point for the added expense of time and energy-consuming daily commute to and from an office if I can just work from home?

With statistics showing that millennials check their phones an average of 43 times a day, constant communication renders their physical presence unnecessary. They might as well use that to fit their interest by making a career out of it.

6. Extra compensation

In many cases, freelancing can be more profitable than working full time. So, it's not surprising that many millennials are becoming showing interest in freelance careers, especially when they are facing the extra financial weight of student loans.

Arghh the burden of having to pay student loans, I could relate!

According to Payoneer's data, the average freelancer works 36 hours a week at a rate of $21 per hour, giving them an annual pre-tax salary of more than $39,000. This is significantly higher than the average non-freelance wages in most countries.

Here's something to ponder upon, someone might be making $4,000 a month working at an advertising agency. But, if they can provide those same skills by being their own boss and charge $100 an hour they could, hypothetically, be making four times that amount.

7. Seeking a greater purpose

Millennials are labelled as the generation that is committed to having a new change. 72% of students, as opposed to 53% of workers, consider having a job where they can make an impact, which is important for them in acquiring happiness.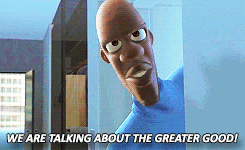 Millennials increasingly require a certain aspect of personal fulfilment from their jobs. Also, they are willing to walk away from their full-time jobs if they can't find it. 
 
Being a freelancer means millennials get to define their own work culture and make an impact with their own decisions.
 
A recent study shows, 6 out of 10 millennials have listed a sense of purpose as one of the most important factors in choosing a freelance career.

Specifically, they want their work to have a positive impact on both their private lives and on the world at large. 

8. Economic concerns

Millennials enter the job market just when the recession starts. They pay thousands of dollars for an education and a piece of paper. However, when they send in their resumes to dozens of companies, they'll realise that a piece of paper won't guarantee them a job.  All they can do is wait for the phone call. 

The problem is, as they are waiting for the news, their debt does not go away. Their living expenses don't suddenly stop. Instead of waiting for news that won't necessarily be favourable, they turn to one off projects. 

Some might call it odd-job working, but hey, whatever it takes to survive in this gig economy. And more importantly, it gives them a sense of pride in a job tangibly done, instead of an increasingly never ending stream of work. 

All said and done, while most Millennials would favour turning into freelance careers, not everyone is the same. Just because we are increasingly interested in pursuing other non-traditional forms of employment does not invalidate our work. And that is a gentle reminder to all of us out there mocking someone else's mode of employment.