I'm sure that you're aware of the world's two biggest economies – the United States of America and China – are locked in an escalating global trade war.

The Trump Administration has imposed $200 billion worth of tariffs on Chinese goods last year, then followed by a series of trade barriers. It has increased the risks of a deep recession.

So what is the reason Trump wants to start a US-China trade war? Essentially, Trump has claimed that China is helping its local companies grow through intellectual property theft and forced technology transfers from US tech companies. This has threatened other countries,  including the US.

The trade tensions between the US and China escalated in May this year after the US blacklisted Huawei Technologies Co, the second largest smartphone maker in the world.

Subsequently, the US placed Huawei on a blacklist that effectively bans US firms from doing with it. The move from the Trump administration could restrict Huawei from sourcing components from US companies for its products and services, including some key Google Andriod software, and Intel Corp's critical software or components.

Further, major suppliers from the UK and Japanese have also halted their relations with Huawei to comply with the US ban, such as ARM, the British chip designer and Japanese electronics giant Panasonic Corp.  

China Not Ruling Out Its Use of Rare Earth As Leverage In Trade War

In response to the US's ban, China is hitting back at the US with rare earth in the trade war. The Chinese government has not ruled out using rare earth exports as a new bargaining chip in its continuing trade war with the US.

China is the global leader of rare earth – minerals critical to the manufacture of consumer electronics, semiconductors and military equipment – accounting for 90% of the world's rare earth production.

In other words, the US will be unable to build things like iPhones, electric vehicles and advanced precision weapons.

Both parties engaged in a few rounds of trade talks to solve the trade dispute, but are yet to reach a conclusion.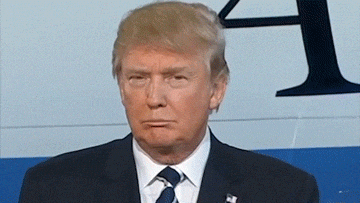 There are a few impacts of this looming trade war that will affect markets all around the world. It is said that the U.S stocks would suffer a bear market, China would be a leading global power by 2050, and of course, the US-China trade war would also affect the global growth including Singapore, Malaysia, Taiwan and Hong Kong.

Bear Market For The US

As the U.S. economy continues to grow and the bull market in stocks charges on, investors apparently are underestimating the negative impacts that the trade war may unleash. This may be a big mistake, according to an analysis by FactSet Research Systems.

FactSet is a  computer-based financial data and analysis for financial professionals which consolidates data on global markets, public and private companies, and equity and fixed-income portfolios.

According to vice president in FactSet's portfolio analytics group, Ian Hissey, in the worst case scenario, economic growth and stock prices would plunge worldwide, with U.S. stocks suffering a bear market decline of nearly 22%.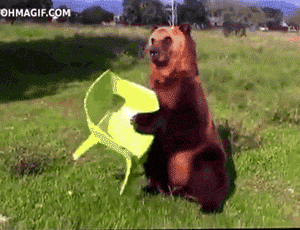 China: A Leading Global Power by 2050
One of the reasons the US is looking to tackle China's plans head-on is because of the "Made in China 2025" plans which are more focused on closing the door to outsiders while expanding investment in other countries.
For example, China is aiming to raise its self-sufficiency in key infrastructure materials to 40% by 2020, and to 80% by 2025 – an ambitious goal that is likely to hurt foreign producers.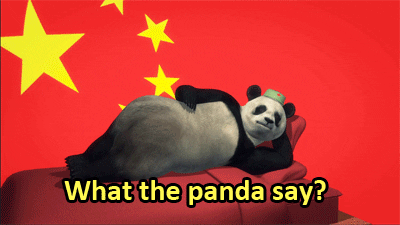 In the spirit of encouraging domestic innovation, Xi Jinping's "Made in China 2025" plans also cite references aimed at tightening rules on foreign investment, merger and acquisition activity and procurement of products important to Chinese national security.

By encouraging its own businesses to invest more abroad, it demonstrates that China is looking to share more of its own technology overseas. With its goals in the likes of infrastructure, it is also likely China will seek to gain more control over foreign metal reserves.

Impact on Global Economic Growth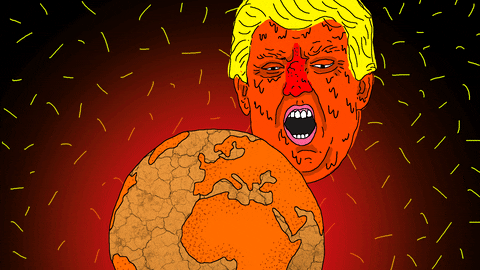 Right now, the US-China trade war is the greatest threat to global growth. Trade war could wipe $455 billion off global GDP next year and it could cut global economic output by 0.5% in 2020, the International Monetary Fund (IMF) warned in June.

As China's exports to the US decline, its import of components and inputs from other partners will drop too, sending shock waves through global production lines. Japan, Korea and Taiwan appear the most vulnerable, by dollar amount.

But in terms of gross domestic product, Singapore is the most exposed to the fallout from the trade war, followed by Malaysia, Taiwan, Korea and Vietnam.

Who Will Benefit From The Global Trade War?

To a certain extent, the global trade war would benefit other Asia countries as the foreign and Chinese firms will consider to move parts of their supply chains out of both the US and China over the long term and delaying or cancelling investment in both countries.

Trade barriers such as tariffs increase the cost of both consumer and producer goods, so the manufacturers might relocate their manufacturing or assembly operations to Asia countries to avoid the tariffs and risks. Especially ASEAN countries which have lower manufacturing and labour cost may benefit from the relocation's move.

According to Bloomberg, Alphabet Inc.'s Google is moving some production of Nest thermostats and server hardware out of China to Taiwan and Malaysia.

Meanwhile, Foxconn Technology Group, Apple's biggest iPhone production partner, is ready to move all assembly outside of China if necessary amidst mounting trade tensions.

Manufacturers Moving Out Of China May Not Cheaper Than Tariffs

Not all manufacturers will be moving out of China as the country has long been the world's manufacturing powerhouse. It has the whole supply chains from suppliers, the assembly lines to the workers and expertise.

Key MacBook and Apple Watch maker Quanta Computer warned that the logistical costs of shifting consumer electronics production out of China might not be any cheaper than the tariffs as other countries may not have a cluster of supply chains in place.

Quanta is the largest laptop maker in the world, supplying not only Apple but also HP, Dell and others. It's also a major builder of data centre servers for Facebook, Google, Microsoft, Amazon and Twitter.

Conclusion

With the impact of the looming US-China Trade War, many shifts that will take place in the global stock market. Investors are speculated to favour stocks over bonds at this point, and they see an upside in large-cap stocks through the end of the year.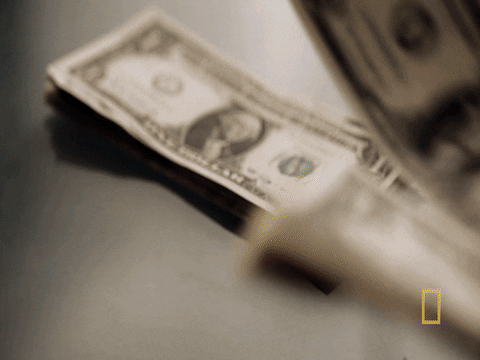 However, there is one area that has some value, which is the emerging markets. Emerging markets will benefit from this trade negotiation, especially the electrical and electronics sector.