Here's a question for anyone hiring millennials these days are asking. How can they shift to fit the core needs of Millennials better?

The quick turnover of millennial workers is costing employers a huge amount of dollars. Perhaps employers need to embrace the changing workplace, with increased freelancing, crowdsourcing and flexible hours. 

A survey done by Millennial Branding found that 87% of companies pay between $15,000 and $25,000 to replace each millennial employee they lose.

One study shows that letting employees work from home improves their work performance by 13% and the company also saw a $2,000 increase in annual profit only by making that change.

Flexible working hours are great, but most companies aren't making that change quick enough. Some Millennials, in an effort to obtain that work flexibility that companies aren't offering, turn to freelance. 

However, living the freelance life is not all sunshine and rainbows. It can be challenging due to the connotation it brings, especially by the makcik-makcik bawang sekalian. 

Like hello aunty, can you not be so kepoh? I'm living my best life here thank you. 

But that's okay. I'm here doing my thing, earning my dough. 

You wanna know how I do it? Here are 5 of the top 5 jobs most millennials are most interested in doing.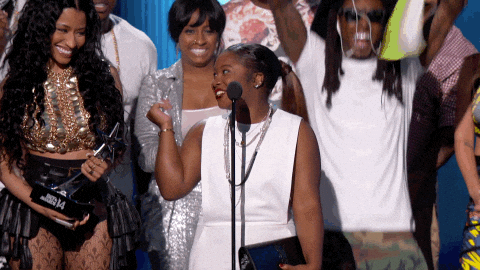 1. Writing

Freelance writing is one of the most popular jobs among the millennials. Essay writing services, for instance, is easy to set up, especially with many freelancing websites.

Writing presents a broad option from which millennials can choose and specialise. Through open courses and resources online, millennials can develop their writing skills and be credible enough to offer their service to clients.
There is no strict qualification needed to be hired as a writer other than having good writing skills anyway, so it's easy for them to make a career out of it.

2. Photography

Many millennials are turning their flair for photography into work. Even those without natural talent for photography are willing to spend money to take photography courses to strengthen their skills.

Millennials are turning to this job due to the ease and flexibility it offers. It is even a fun way of making money. By offering to take pictures at a friend's birthday or a cousin's wedding, quite a lot of millennials are discovering the potential hidden in photography freelance jobs.

Also read: Why Are Millennials Increasingly Pursuing Freelance Careers?

3. Art selling

Many millennial freelancers are gaining earnings by taking advantage of their creativity in art by unleashing them and make a profit out of it. Malaysian Gallery Fine Art, for instance, is a local platform that helps many Malaysian artisans, crafters, and makers bring their work and product to a much wider market.

A unique thing about the Malaysian Gallery Fine Art is that anyone could display their artwork and sell anything literally! Be it a tote bag with a touch of their art on it, paintings of their dog or special custom made phone cases that customers could request for an extra charge.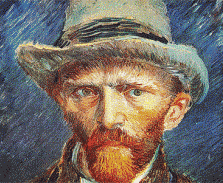 But most of all, displaying their works for the public to see makes it easy for freelance artists to establish their own brand.

Do you have a few pens at home and a piece of paper? Doodle some crazy nonsense shapes on a piece of paper and sell it. Voalá! 

P.S. Please try to make it nice though.

4. Graphic designing

Freelance graphic designing is one of the highest paying freelance jobs, making it appealing to the millennials. Besides, it is also one of the fastest-growing freelance career options that millennials are looking into.

Unlike most freelance jobs, graphic designing requires having a specific set of skills. Fortunately, the skills needed are peculiar to millennials anyway as they are more technology-oriented and creative thinkers.

5. YouTuber

Millennials generally have a knack for the Internet, particularly social media. Many of them have turned to YouTube as a place where they can earn money.

Earning through YouTube is pretty easy as long as you manage to reach 4,000 watch hours from your viewers in 12 consecutive months and 1000 subscribers.

Once they obtain that, YouTube allows YouTubers to generate income by inserting ads in their videos. That's why sometimes you see YouTubers telling you to please watch the ads till the end because you're actually helping them make money.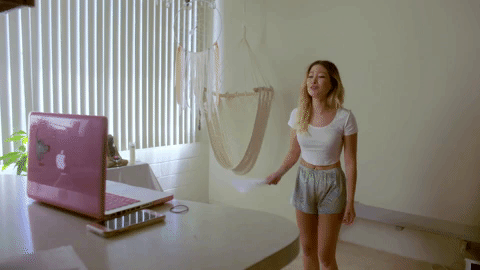 Millennials are making money simply by creating and uploading these prank videos, meme videos, review videos, tutorial videos etc. 

In Malaysia, we have JinnyboyTV which is run by a social media star, Jin Lim. Most of JinnyboyTV's video is bringing the latest in entertainment, and short film projects about love, social and Malaysians.  His YouTube channel is nearing 1 million subscribers so if you haven't subscribed to him, please do because his videos are so funny!

Besides that, guess what? People are even making money by recording videos of themselves cutting soaps in a "satisfying" way and getting millions of views!

A lot of YouTubers are also becoming influencers due to their strong influence and large fan base. That's why Youtuber can become one of the best salespersons ever! 

You can also watch: Power Of Influence: Closing More Sales Over And Over Again

If you'd like to take on the life of an influencer, but you don't know where to start, then you can start from Hooty Learning Platform. Click here to learn more.