More and more digital wallets are popping up in the market and I don't even have the time to keep up with the old ones yet!

I'm not known to be the best at remembering my things sometimes. I go out, leave my stuff behind and am just awful enough that my friends have to keep an eye on my things when we go out. So I can't tell you just how much digital wallets are godsent to me. 

Digital wallets are becoming such a trend in Malaysia that even companies that historically never dealt with banking are jumping onto the bandwagon. For instance, AEON, which only dealt with their customers earning points using membership cards at their own outlets have launched the AEON Wallet where customers are able to pay for their groceries using QR Pay.

It's pretty hard to identify an exact number of digital wallets available in Malaysia but thus far, approximately 30 apps are already identified, and that's disregarding the hard-to-find apps yet.

I'm not going to lie, there's a lot of good options on digital wallets, but sometimes it could be very overwhelming that we just end up not using any of them.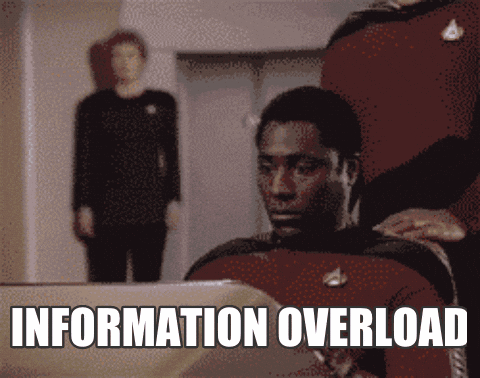 Or if you're the type that doesn't mind the "overwhelmedness" of juggling multiple digital wallets, then please, we're happy if you're happy.

But just remember, there will come a time your phone memory exceeds its limits. heheheh

Once that time comes, how do we decide?

It really comes down to which app suits your needs the best.

The right digital wallet for you is like getting the right car for you. Does it fulfil your best interest? Does it make you feel safer? Does it match with your lifestyle? You decide.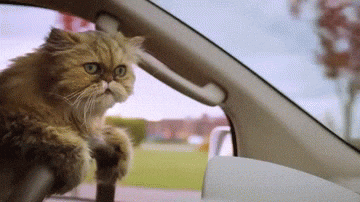 I'll list down 5 top digital wallets in Malaysia that are well established and actively operating, including their features and functions that will hopefully be what you're looking for.

1. GrabPay
Notable merchants:
TeaLive, Inside Scoop, Murni Discovery, Ilao Ilao
Bonus:
GrabPay has the benefit of being part of the Grab platform; essentially allowing it to be used for paying a Grab ride or Grab Food. It also has a partnership with Maybank for cross-platform use with merchants that accept Maybank's digital wallet.

There are approximately 1 thousand F&B outlets (some are of the same partners) across Malaysia which you can use Grabpay not only in the typical fast-food chains but even your favourite local restaurants like Nasi Ganja in Penang!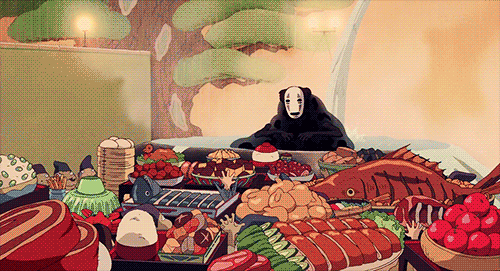 Use it if:
You like to spend without having to deposit your money from the ATM first.

You are already (or are intending to be) a frequent user of GrabFood.

You like paying using QR codes.

You'd also like the option to top up with cash at 7-Eleven, which works similarly to topping up your prepaid phones.

You would like to collect rewards points to redeem gifts.

You are a frequent user of KLIA's transportation services.

You are an Android and iOS user.
2. Touch 'n Go
Notable merchants:
Baskin Robbins, Watsons, KFC, Boost Juice, Chili's Grill & Bar
Bonus:
The company has just wrapped up a beta test of the Touch 'n Go mobile app on the Kelana Jaya LRT line. A test that is said to have gone very successfully and will likely lead to the mobile app being adopted for a full deployment along the LRT and MRT lines.

This digital wallet can also be used to pay for tolls using the RFID reader. Although, the systems have been in testing for about a year and has not been officially launched yet.

At present, the number of available merchants is still limited. The website currently states that there are only 39 merchants linked to their digital wallet, a number that is sure to grow further in the future. 

Use it if:
You're willing to deposit money into the wallet first before you can use it.

You don't mind wading through the wallet's technical issues until their issues are fixed.

You are looking forward to eventual features like buying movie tickets, flight tickets, bills and utilities all on the wallet itself.

You are an Android and iOS user.
3. Boost
Notable merchant:
Famous Amos, Tony Roma's, SYABAS, DBKL Parking, DHL Express
Bonus:
Boost has the advantage of being more inclusive compared to other apps. Customers are able to make payments using the app for various purposes such as food and beverage, delivery services like J&T Express and DHL, and entertainment and lifestyle options like TGV Cinemas, unlike GrabPay which focuses more on the food and beverage aspect of things. 

Boost's main collaborators are smaller neighbourhood cafes and merchants experimenting with the idea of cashless payments. The company has been targeting local pasar malam vendors across the country and has seen some success in that regard. 

More importantly, it's been working with utilities like Telekom Malaysia and SYABAS to provide all in-app bill payments. It's also expanding on a partnership to allow users to pay for parking in the greater KL area which eliminates the burden of having to buy parking coupons.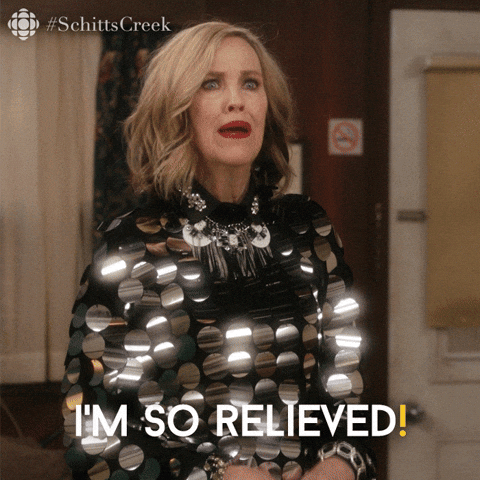 Use it if:
You're willing to deposit money into the wallet first before you can use it.

You already use a Celcom number, since you can make credit payments through the wallet.

You like the convenience of QR code payments.

You'd like to split the bill between friends.

You want to buy vouchers and send e-gifts.

Many of your family or friend groups are also on Boost which you can send e-vouchers to.

You are an Android and iOS user.
4. Maybank E-Wallet (MAE)
Notable merchants:
FashionValet, Serai, Escape Room, The Daily Grind, Chatime
Bonus:
MAE had a far quieter release than any of the other digital wallets on this list. Overall, it doesn't quite have as many bonus features as the competitors, focusing solely on supporting Maybank's suite of products. 

However, the bank has an agreement with Grab for the collaboration between MAE and Grab Pay, allowing the two digital wallets to work with the same QR codes.

That said, MAE is also one of the few digital wallets in Malaysia to allow users to store their Maybank credit and debit card information by using the mobile app in place of a physical card. MAE also can be used across 16 thousand merchants in Malaysia, consisting of approximately 190 partners. 

I personally love using MAE when I go eating with a crowd. Most restaurants only allow 1 bill for 1 table so there will always be that one person who has to pay for everything first. Using MAE makes it easy for you to pay back your friend. Just enter the amount you owe them on their phone and scan the QR code. Poof! You've settled your debt.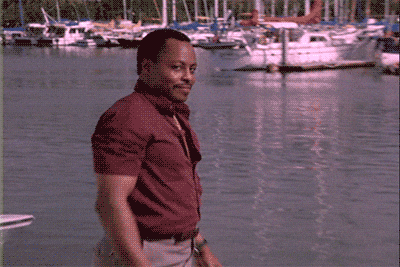 Use it if:
You like being able to use a wallet without having to deposit money into the wallet first.

You like to make tap and pay payments using your smartphone resembling PayWave.

You frequently use the

following merchants

: Aeon, AeonBig, Jaya Grocer, Krispy Kreme, TGV Cinemas, San Francisco Coffee, Mydin, Chatime, Watsons and Mcdonald's.

You are an Android or iOS user.
5. WeChat Pay
Notable merchants:
KK Mart, Ilao Ilao, Starbucks, Airpaz
Bonus:
WeChat Pay is perhaps one of the most anticipated digital wallets to reach Malaysia; being tied to one of the most popular instant messaging services available. It provides the additional benefit of being able to also buy bus tickets, a convenient feature that's likely to cater to WeChat's main demographic in Malaysia.

Also available here is the option to use WeChat Pay in China. For now, its main userbase is Chinese tourists visiting Malaysia. It should be noted that there is no currency conversion (like Grab Pay). Leaving users to instead top up the Chinese RMB and Malaysian Ringgit separately.

Considering the fact that it was just recently WeChat Pay entered the Malaysian market, it's not surprising that they haven't collaborated with a lot of merchants yet. As of February 2019, they only have approximately 35 partners. 

Use it if:
You're willing to deposit money into the wallet first before you can use it.

You're one of the 20 million existing WeChat users in Malaysia.

You want to transfer cash between yourself and another existing WeChat user.

You prefer the convenience of QR codes.

You are an Android and iOS user.
The new anticipated digital wallet  in 2020: Calibra by Facebook

Calibra, a subsidiary of Facebook is designed to provide financial services that will enable people to access and participate in the Libra network, a blockchain technology developed by Facebook which also has its effects on Malaysia.

Facebook says it plans to launch Calibra in 2020, and the service will be available in Facebook Messenger and WhatsApp, as well as in a standalone app.

When it arrives, Calibra will let people send and receive the Libra cryptocurrency using a smartphone. Eventually, Facebook is said to offer more services for people and businesses including the ability to easily pay bills, buy a cup of coffee with the scan of a code and use it to ride public transportation without the need for cash or a physical pass. 

What will Calibra offer:
Strong protections in place to keep your money and your information safe

Provide live support where you'll get a refund if someone hacks into your account and you lose some Libra.

Protect your privacy

; Calibra will not share account information or financial data with Facebook or any third party without customer consent.

Before giving your opinion, be mindful that Facebook is still in the early stages of developing Calibra. They are still consulting with a wide range of experts to make sure they can deliver a product that is safe, private and easy to use for everyone.

If you would like to read more on Calibra, you can click here. 

Now that you know the top 5 digital wallets in Malaysia, which one should you use? I can't really make a suggestion on which one is the best for you since everyone's needs are distinct from each other.

However, if you have a similar lifestyle and spending habits as me where you need to travel a lot and you love the convenience of getting good food at your doorstep, then I would suggest using GrabPay. Boost is also something that you could consider if you'd like to have broader options that no other digital wallets have. 

Which digital wallets do you frequently use? Let us know in the comments and why!