In 2018, the property market in Malaysia is expected to grow steadily and pick up sometime in the second half of this year. This comes after the change of government around May, together with a strong growth momentum of the economy.

We can witness developers are getting much more aggressive in selling their brands and products to potential buyers and investors through a nationwide market such as Sime Darby Property. Sime Darby Property has regenerated the Battersea Power Station, London as part of their long-term strategy of increasing sustainability of our businesses in high growth international markets.

Furthermore, this will encourage international buyers and investors to value the standard and reputation as well as understand the property market in Malaysia by the local developers that are well-established nationwide. This will lead to a brand of property market landscape in Malaysia and boost the action of property investment.

Market Landscape and Realty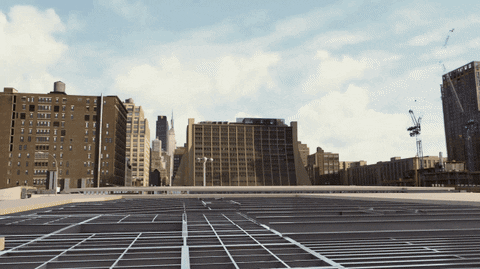 Today, we can clarify the property market landscape in Malaysia for some areas like Kuala Lumpur, a well-known city is still on demand for property investment. According to Knight Frank Malaysia's Associate Director of Residential Sales & Leasing Kelvin Yip, he added "The capital city Kuala Lumpur will remain as a well-liked investment destination among foreigners as prices are still reasonable compared with other major Asian cities." Unlike certain cities around the world, such as Hong Kong and Singapore where foreign buyers are complying to buyers' stamp duty while Malaysia residential market remains relatively investor friendly to foreign buyers," says Yip.

A news found and stated that the Malaysian Institute of Estate Agents (MIEA) foresee the Malaysian property market to gradually improve in the years ahead through to 2020. Property market in Malaysia happens cyclical and volatile.

The current economic trends and trading markets such as stocks that will bring an impact to the local currency, expertise such as real estates will provide much more information to buyers and investors to manoeuvre the buying process. In fact, real estates are the team player in property market's growth and they are profoundly known to educate and provide information to potential buyers and investors regarding the current property market to do investment in general.

Why we should consider property investment?

In general, investment is positive habit one should consider applying. Property investment is a real estate property that has been purchased with the intention of earning a return on the investment, either through rental income, the future resale of the property or both.

Today, we have speakers like Ahyat Ishak, Elizabeth Siew and Adrian Un, who focuses on nurturing the local market to do property investment. Undeniable, this line-up speakers are facing challenges in tackling the property woes, but they are well-understood that the situation is volatile and can be managed with the right knowledge. Investing in property is somewhat like investing in stocks.

https://giphy.com/gifs/bublywater-neil-patrick-harris-email-57UyiRANUopju1lnrQ

To profit, investors must determine the value of the properties they buy and make educated guesses about how much profit these investments will generate, whether through property appreciation, rental income or a combination of both.

What you can do to invest now

If you haven't consider about investing in property, I suggest that you should look into it now. Moreover, there are a lot of development going on in Malaysia, especially in Klang Valley that you can survey. If you are not clear about the process on how you can buy and in what ways you can profit from the investment, Hooty is featuring many experts and speakers in property investment; for example, Heng Zhee Soon, Joshua Lee Sze Chi and many more.

So, what are you waiting for? You can get the information for FREE, just by signing up as a Hooty member and soon, you will be able to own and invest in property soon!