Nike's Controversial Advertising Campaign by featuring Colin Kaepernick, an outcast American football player and civil rights activist, has drawn record likes on social media and boosted sales.
Just Do It

I think all of us here know which product or brand famous for this slogan.

That's right. It's Nike!

For this past few decades, Nike alongside with their long-life rival, Adidas has put themselves as the centre and the icon of sports and athleticism. People from all walk of background associate Nike with the images of fitness, agility and strength.

Recently, Nike was hit with controversy when they featured Colin Kaepernick, a professional American football player, having to one of the performing player in San Francisco 49ers as a quarterback. Why does a controversy roused up when Colin was appointed as their ambassador?

Let's go back to the 46ers preseason football match, 2016. As any usual match that will take place, it will first be preceded by the national anthem. You know, usually people with stand up, sometimes put their hand on the chest. But Colin knelt on one knee.

This of course, wasn't left unnoticed by the spectator and the media.

When interviewed after the match, Colin said that he will not stand up for a nation where black people are oppressed. Racial tension in the US has a long history, dating back all the way to its founding days, spiked when multiple cases of black people shot by cops spread over the country.

Colin's first action brought a strong impact. After that, more and more football players knelt when the national anthem is played. This garnered attention in forms of support and backlash all over the internet. US President, Donald Trump also had not missed tweeting, criticizing Colin for his action.

So, when Nike launched their 30th-anniversary campaign by featuring the former pro football player they received the overwhelming backlash, especially in social media.


So Why Does Nike Choose Colin Kaepernick as Their 30th Anniversary Ambassador

The aftermath of this campaign was bad for even a multinational giant company. Nike's stock plummeted to 3% low a few days after the image was launched. But, Nike is not a stranger to this kind of controversial & risky marketing method.

Before this, when Nike launched the famous "Just Do It" campaign, they featured a few prominent but controversial figure such as Ric Munoz, HIV positive and gay runner in February 1995. After a few series of this risky marketing campaign, Nike has seen a rise in their sales and stock.

How about this round?
Is this a mistake?
Do they profit from this controversy too?

The answer is: YES. Although their share dropped, a few days later bounced back to a higher level where it was before the ads launching. It's stock price hit an all-time high in the aftermath of the ad.

The controversial advertising campaign, which was announced in a simple tweet by Kaepernick, generated at least $43 million in free advertising for Nike. Then, sales skyrocketed by 31%.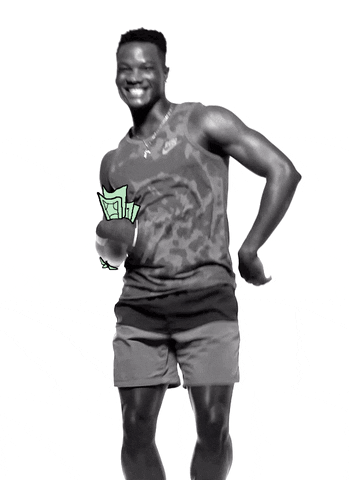 So, what can we learn from Nike marketing strategy?
For businesses, without customers, we would not survive. Nike knows very well the demographics of their customer, which is all over the world. Their consumer outside of the US might and might not be paying attention to the social issues happening in the US.

They also know that their consumer is mostly made of young people who are catching up with trend through the network of social media.


Nike chooses to stand out by making their stand in this issue because both loyal customers and consumers are observing the stand their preferred brand took. Other examples of brands that channel their marketing plan in favour of their customers' need are Starbucks and Netflix.

Risky step is sometimes necessary
Some prominent marketing figure assumed that the campaign was risky but some others argued that risky moves are sometimes necessary to move forward. Risk is always there in business but you will have to brace forward in order to grow.

These high-risk steps are of course, only should be taken into consideration after assessing the effect that it would bring and the magnitude of the aftermath; will it hurt the business profitability or not and the degree of likelihood for the decision to work.

Nike's decision of featuring Kaepernick in their 30th-anniversary campaign was instantly controversial, with some Nike customers threatening a boycott, cutting up their Nike clothing, and burning their sneakers. Even the US president Donald Trump also criticised the ad campaign sends 'terrible message' to the public.

An ad like this carries risk, but it will still most likely pay off for Nike.

Brand awareness is important
The controversy that shrouded Nike is actually good publicity. And what does publicity imply?

Brand awareness.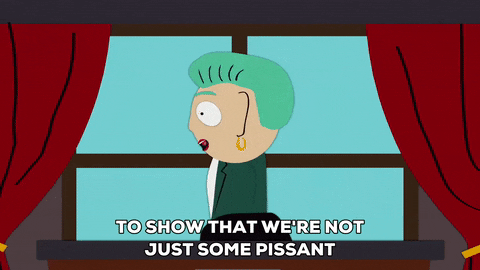 We often heard of this term in conventional marketing lessons. Brand awareness is important as it will help to generate more leads and sales.

There is no doubt that Nike's ad featuring Kaepernick as the centre of their "Believe in Something" campaign was one of the most controversial advertising campaigns in recent memory. Yet, it has raised the awareness of Nike's brand.

As a result, Kaepernick's controversial advertising campaign has turned into a big win. It's definitely one of Nike's marketing strategies that can teach you to grow your brand and sales.