Hard times for Malaysian aren't over yet. The retrenchment activities are ongoing, this means Malaysians will continue to suffer job loss in 2019.

There is a wave of retrenchments in Malaysia, which had started since 2015 and looks to continue through 2019.




In recent months, the voluntary separation scheme (VSS) and mutual separation schemes (MSS) have been on the news. Local companies such as Astro, TV3, Utusan, and Tune Protect Group Berhad have retrenched their workers.

On Dec 16 last year, Human Resources Minister M Kulasegaran revealed that from January 1 to December 7 last year, some 21,532 people had lost their jobs nationwide.

Among the affected sectors are the manufacturing sector, which saw approximately 32% of employees lose their jobs, followed by the construction sector (8.8%) and the financial sector (8.1%).

The number of retrenched workers had dropped from 35,097 in 2017, and it was met with a collective sigh of relief for the local labour market. In 2015 and 2016, the numbers were higher, at 38,499 and 37,699 persons respectively.




However, the labour market still looks bleak.

Why?

It's because the economic growth is slowing down, companies and manufacturers are still facing increasingly higher operating costs, as well as disruption by digital and technological advancements.

Local Growth Is Slowing Down

Bank Negara Malaysia had lowered its 2018 full year Gross Domestic Product (GDP) forecast to 5%, below its projection of 5.5% to 6% earlier in the year. The new forecast of 5% is also below economists' consensus of 5.3%.  

The latest forecast takes into account the ongoing China-US trade tension in its current form and the potential 50 basis point reduction in global growth by 2020 as a result of the trade war, as forecast by the International Monetary Fund.




Other than that, the World Bank also forecasted Malaysia's real GDP growth would slow to 4.7% in 2018 from 5.9% in 2017  and will dip further to 4.6% in 2020.

With the completion of several infrastructure projects, and the new government led by Prime Minister Tun Dr Mahathir Mohamad have postponed and cancelled several mega projects, lower public investment is weighing on local economic growth.

Thousands Are Losing Their Jobs Around The Globe

Job retrenchment is not happening in only Malaysia, but also around the globe, mainly due to trade tension, economic slowdown and changing consumer behaviours.

Over the last year, multinational corporation (MNCs) have started to implement corporate restructuring activities to reduce cost and restructure their strategies amid the slower sales environment.

For instance, General Motors announced before the end of 2018 that it has planned to idle five factories in North America and cut roughly 14,000 jobs in a bid to trim costs.

In June last year, the company slashed its profit outlook for the year because tariffs were driving up production costs, raising prices even on its domestic steel.




Another automaker, Ford Motor, has told its 70,000 salaried employees they will face job cuts on October last year.

Other giant corporates including HP Inc., the world's largest personal-computer maker, global cleaning giant ISS, fast food giant McDonald's and Foxconn Technology Group, the biggest assembler of Apple Inc's iPhones also planned cuts on workers and costs.

Labour Cost Is Increasing  

Labour cost is always one of the key reasons for job retrenchment.

In Malaysia, the cost of doing business has been increasing these few years; especially labour cost, which is the biggest cost of doing business.

The labour cost can account for up to 70% of total business costs, and will continue to rise in 2019 after the minimum wage raised by the government.

Finance Minister Lim Guan Eng has announced the minimum wage be raised to RM1,100 nationwide from Jan 12, 2019. The current minimum wage is RM1,000 in Peninsular Malaysia and RM920 in Sarawak and Sabah.

The Government Is Considering A New Levy System

Other than minimum wage, levy on foreign workers is another issue that has raised concerns among local companies, especially sectors that hire a lot of foreign workers, such as manufacturing, plantation and construction sectors.

This year, the government is considering implementing a new system to charge levies on foreign workers by using a model of "the more you hire, the more you pay". It could be 20% higher over the present levy.

The home ministry said the new multi-tier levy system would replace the current single-tier system in the hopes of reducing Malaysia's high dependency on foreign workers.

Currently, employers pay RM1,850 of levy for one migrant worker who serves less than 10 years. For foreign workers who serve more than 10 years, employers pay an annual levy of RM10,000.

If the government implements a new levy system, either the employers reduce the number of foreign workers, or they pay a hefty levy which will increase their operating costs.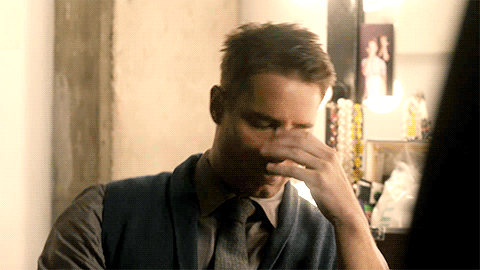 According to statistics from the Malaysian Employers Federation, the number of foreign workers has reduced to 1.8 million in 2017, from 2.07 million in 2014.

The problem is, if employers want to retain the high number of foreign workers, they may not have the ability to pass these costs on to their consumers due to the economic slowdown and industry competition.

Termination of Mega Infrastructure Projects

Remember how promising the construction sector in a few years ago? Construction stocks' prices rocketed, especially infrastructure-related counters.

However, the outlook has changed since last year after the new government took control over the country.

The government has reviewed several mega infrastructure projects to reduce heavy debts in Malaysia. As a result, they've decided to cancel and postpone some of these projects.

They have suspended the RM81 billion East Coast Rail Link (ECRL), and as well as postponed the implementation of the Kuala Lumpur – Singapore High-Speed Rail which would have cost at least RM110 billion.



Question is, where should the construction companies locate their workers and also their machines and equipment?

In order to get the contracts from mega infrastructure projects, many construction companies had invested hugely in their equipment. Meanwhile, a lot of small and new entrants have emerged in the last few years.

After the government announced the cancellation and postponement of the mega infrastructure projects, construction players are now facing very stiff competition.

And now, many people are speculating that there may be a big cut on workers in the construction industry.

Digital and Technology Disruption

The digital and technology disruption has already happened.

For example, the media industry in Malaysia. Astro and TV3 have offered their employees VSS and have carried out manpower rationalisation exercise respectively, in order to increase their capabilities and compete with the over-the-top (OTT) players, such as Netflix, Viu and iflix.

These OTT players provide drama, films and entertainment shows via the internet with more competitive prices, and have gained tremendous popularity in Malaysia, especially among the younger generation.

As such, traditional TV operators are under pressure over the last few years. They not only lose their market share in viewers but also advertising revenue, which ultimately dented their profits significantly.

Astro, the country's largest pay-television provider announced December last year that it has offered a voluntary exit option to all its employees to strengthen its market position in the media and entertainment industry.

It is understood that Astro is expected to save about 15% or around RM80 million in staff costs from the VSS programme. Astro's staff costs stood at RM590 million for its fiscal year ended Jan 31, 2018 (FY18).




With the less promising economic outlook, higher operating costs and continuing disruption of digital and technology, the local labour market looks to be uncertain this year.

In fact, a huge job-loss will have a significant impact on the broader economy.

Maybe it's time to start preparing what will happen if a job loss happens to you. Next week I will share the ways to prepare yourself before a job loss. I hope you look forward to it.