It's that of the time of the year again.
You might have already received your bonus or 13th-month pay from last year. Or the company that you hold their shares gives out their annual dividend.
Your wallet must be thicc by now.  *smirks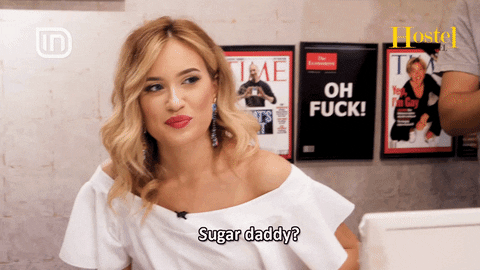 Plus, Chinese New Year 2019 is just around the corner. Imagine all the ang pows you will be getting!
*ahem, my PayPal is always open for ang pows be it CNY or not.*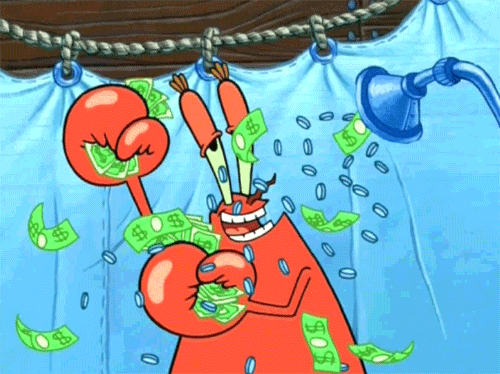 This gif is probably us after receiving that fat cash.

On the serious note, these small windfalls that we received should be spent wisely. I know that irresistible urge to just splurge on things that you have always been aiming.
But that is what you want, not what you need.
So, take a step back and think to choose either to use that money for instant gratification or making your journey in life smoother.
Instead of ballin so hard on a night out or buying branded items, let's explore how you can spend your bonus and cash windfall wisely.

Pay off debt, loans or mortgage
I know, I know. That feeling when you have few extra bucks to spend but someone else tells you to use it to pay off your debt instead.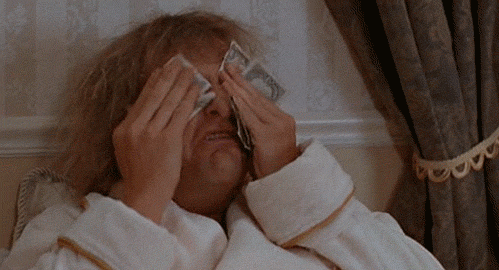 You will need to get rid of any lingering debt off especially ones with a high-interest rate like credit cards debt. Debt, especially on high-interest rate can hurt your financial health badly.

However, it is not recommendable for you to rely on your bonuses to pay off debt because as you know, the bonus rate depends on the overall company's performance.

Setting up an emergency fund
Some of us might ask, what is an emergency fund? Isn't the same as savings fund?
Uh-oh. While they are grey areas between these two, they are different, purpose-wise.
Savings are usually the money that you where you save typically for specific goals such as down payment on a car or home, appliances, furniture and etc. Obviously, this is a planned money flow that you know you will spend in the future.
On the other hand, an emergency fund is a fund that you will have to use in case of unexpected events such as illness, deaths, job loss, incident and others (touchwood).

(Related: You can read how can prepare yourself before job loss here.)

As you do not know what might happen in the future, it is imperative that you have an emergency fund that will cover your 3-6 months of your living expenses.
This is relative to your monthly living expenses and not the literal figure of money you should have. Your annual or quarterly bonus should be one of the best sources for you to stock up your emergency fund.
Find out how much you should put aside for emergency funds here

Invest in the money

The extra cash in hand can be used to add to your capital cap for investment. For example, you might have $1000 you want to use to jump into stocks trading/investment. You can add a portion of your bonus to that $1000 to raise your capital cap with hopes you will get more returns.
Of course, you want to make sure that your overall financial health is stable, sound savings and emergency funds and debt free before you start to jump into investments

Alternatively, you can also invest in yourself!
What do I mean by investing in yourself, you ask?
There are a lot of things you can do actually! You can spend that surplus cash to buy a book (you decide what kind of book, self-help, fiction, cookbook), fly somewhere and volunteer, contribute to society and so on!
Yes, emergency funds, debts and whatnot are important, but what is more important than yourself right?
That brings us to the next point.

Treat yourself and have fun
Finally, it is important to reward yourself and spend time with your beloved ones. (Finally, after that debt and emergency funds stuffs)
Bonus is perhaps a testament of a job well done and you deserve to get more than just a pat on the back.
Again, keep in mind that you must resist the urge to just spend the money and stick to the amount of your 'luxury expenditure'. This 'luxury expenditure' is recommended to be set at 10 – 15% of your extra money or monthly wages.