If you unlock your phone and go to Instagram app and scroll through your timeline, I bet most of you will see one post from so-called Instagram influencers. Or if related to other social media platform, we will call them social media influencers.

These 'social media influencers' can be identified with their large numbers of followers, promotional but consistent posts/content and high engagement rate.

They would be seen in social media often endorsing products or giving testimonial/reviews about any products/services.




But this is not the kind of influencer that we will be discussing today. Instead, we will be talking about social business influencer.

Influencer, What Is It All About and Why?

An evolved form of mouth to mouth marketing now booming with the fast connectivity and large audience through social media.

Influencer marketing will outrace neither content marketing nor social media marketing as it depends on these two to exist.

Now, why there's a boom in influencer marketing these days?

Generally speaking, influencers normally have a huge number of followers for their social media account and this implies to reaching a huge audience in a matter of seconds with just a click.

Not only that, these influencers, macro or micro would normally have pretty high engagement rate with their followers. This would make them appear honest, easy-to-reach and trustworthy.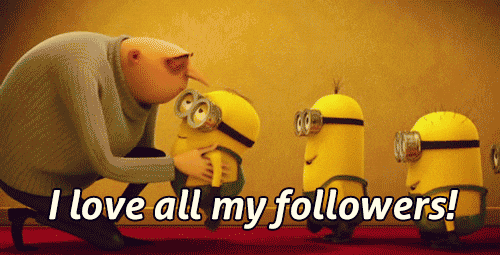 Now, we said we aren't going to talk about Instagram influencer that you normally stumbled online, right?

So, what exactly is a social business influencer?

Social Business Influencer

Basically, a social business influencer is just like normal influencer, but they inclined to professional voice, expertise in their industry and became a prominent figure in a big circle.

You can find most of them utilising mostly LinkedIn as it fits their voice but you might stumble these influencers on other platforms like Twitter, Facebook, Instagram and so on.

Why some people do this? Well, if you are familiar with LinkedIn, that's where most B2B deals or recruitment happened.

By being a social business influencer, you will able to close sales, strike new deals, stand out from the crowd and connect with the right audience and many more!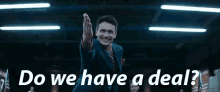 So, how you can start to be a social business influencer?

Two words: personal branding. Personal branding is key in becoming an influencer and you can get started in a few simple steps.

Let's see what you can do to get started!

Complete and Optimise Your Profile

The first and foremost, it is very advisable that you complete, update and optimise your profile. Why? Because this is your online persona that will create impressions to your audience.

People will decide either they will want to follow or connect with you at the very first glance of your profile. This is why creating a great first impression is very important.

In order to do that, you will need to do some tweakings to your profile. First, you will need to choose a proper profile photo. You will need to choose a portrait that doesn't have to be formal, but with a clear appearance of your face without distracting background.

Next, give your best headline. Be creative but be sure to insert your specialisation as the keyword. See an example in the image below:


Choose your niche, voice and tone

What does niche mean? It means your specialisation or your specific topic that you want to talk about. It can be anything that you are passionate about or the industry that you are working in now or it can also be the thing that you had always wanted to explore.

Finding your voice and tone means finding the way how to present your topics online. You might want to be seen as a very cheerful person, so the way you write/present your ideas should be casual and fun.

If you would like to to be perceived as someone who is very professional and serious, your way of showcasing your thought should be formal and authoritative.

Actively engage with your audience/connections/friends.

Not to say that you will have to be online 24/7 but you will need to increase your engagement as engagement will not only help you establish credibility, it will also aid you in ensuring the visibility of your personal brand.

Be sure to post on a regular basis, not necessarily every day. You can share your thoughts, share interesting posts by others, or you can simply comment on other people's post, but the most important thing is: always post quality, genuine and useful content.

This will indirectly increase your visibility.


As we are talking about being an influencer, we have a perfect opportunity for you if you are thinking about being an influencer.

Join the ranks of Hooty Influencers and spread your remarkable ideas to thousands of people using our platform!

Present your thoughts in article or video form with us and be a thought leader in your industry!

Sounds good? You can find more details on how to be Hooty Influencer here: https://localhost/hootyowl1/become-an-influencer/