Will you buy Malaysia's GLC stocks?

People may have different answers before and after the GE14! As we know the government begun the cleansing process with reforms the GLC 'monsters' in just a few months.

That's why we saw a major shakeup in the GLC companies, such as Petronas, Telekom Malaysia, CIMB Group Holdings Berhad, and the likes.

And the government is also looking to lower the pay and allowances for GLC board members.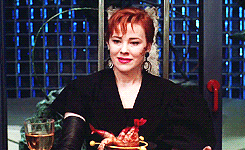 So, do you know what are GLCs?

Government-Linked Companies (GLCs) are those companies that are linked to the government, essentially speaking.

In other words, the government has a direct controlling stake in these companies.

However, when I talk about the direct controlling stake, it's not just percentage ownership only. Their real power in the GLCs is much greater than your expectation!

According to Democracy and Economic Affairs (IDEAS), a non-profit research institute based in Malaysia, 'controlling stake' refers to the government's ability to appoint Board members, senior management, and/or make major decisions for GLCs, either directly or through GLICs.


Why should we know about GLCs? Are they very important?

Let's think about these two questions and ask yourself why? It's because the government holds a larger number of shares in GLCs and it always has a huge economic impact on Malaysia.

Most interestingly, many of the GLCs are household names in Malaysia.  I'm sure you know who they are, and even we use it in our daily lives.

Now, read this statement:

"The seven GLICs control important companies in the economy. They have majority ownership of 35 public-listed companies and in terms of market capitalisation, they control about 42% of the entire Bursa Malaysia," Universiti Malaya's Prof Edmund Terence Gomez to The Edge Daily, July 2017.  

Do you really know who they are? I mean the seven GLICs in Malaysia.

They are Minister of Finance Inc, Permodalan Nasional Bhd (PNB), Khazanah Nasional Bhd, Kumpulan Wang Persaraan(KWAP), the Employees Provident Fund (EPF), Lembaga Tabung Haji and Lembaga Tabung Angkatan Tentera (LTAT).

GLC Reform After General Election

So, what has the government done in the GLC reform process?

They are not only clean up the GLCs, but also the GLICs aka the institutional investors in Malaysia who are playing vital roles in our stock market and economy.

In this regard, we saw a major shake-up in the GLIC and GLC companies in these few months!

Here are some of the examples that showed GLICs have undergone the corporate restructuring.

• Khazanah Nasional Bhd


The entire Board resigns including its managing director Tan Sri Azman Mokhtar after 14 years and two months at the helm.

And guess who is in the Board now? I bet you know most of them. They are Tun Dr Mahathir Mohamad (our prime minister), Dato' Seri Mohamed Azmin Ali (Minister of Economic Affairs), Tan Sri Mohd Hassan Marican (former President & CEO of PETRONAS), Datuk Shahril Ridza Ridzuan (the former CEO of EPF) and the likes.

• Permodalan Nasional Bhd

Former Bank Negara Malaysia (BNM) governor Tan Sri Dr Zeti Akhtar Aziz has been appointed as the group chairman with effect from July 1. She is taken over from Tan Sri Abdul Wahid Omar.

• Employees Provident Fund (EPF)

Tunku Alizakri Alias has been appointed as the new CEO, and he is replacing Datuk Shahril Ridza Ridzuan who was named as Khazanah's managing director.

Putrajaya Purges More GLC Chiefs

Do you still remember several heads of GLCs have come together in a heart-warming music video titled "Hebat Negaraku" (my country is great)?

It's just happened in March of this year, around two months before the GE14.


But everything has changed.

The government is removing some of the CEO, even Chairman in GLCs in a continuing purge of Barisan Nasional (BN) political appointees following the change of government in the May 9 polls.

Here are some of the examples:
• Malaysia Airports Holdings Bhd
Datuk Mohd Badlisham Ghazali

Malaysia Airports Holdings Berhad former managing director Datuk Mohd Badlisham Ghazali has stepped down following the expiry of his contract in June as the government has not renewed his contract.


• Telekom Malaysia
Datuk Bazlan Osman

The resignation of acting group CEO Datuk Bazlan Osman. And the company has appointed current chief operating officer Imri Mokhtar to assume the role of acting group CEO with effect from Nov 16.


• CIMB Group Holdings Berhad

Datuk Seri Nazir Razak

CIMB announced on September that its chairman, Datuk Seri Nazir Razak, will step down from his post and all other positions within the group by Dec 31, 2018. His current term was supposed to end in August 2019.

Nazir, 51, has served CIMB for 29 years since 1989. He is the brother of former prime minister Datuk Seri Najib Tun Razak.


Greater Transparency and Governance of GLC Reform

The government has begun the initiatives to ensure there is less interference from politicians in the affairs of GLCs and GLICs.

So, how will it impact the local stock market? It will improve the corporate governance in Malaysia market.

People have negative views on GLCs due to the unsatisfactory performance of some key players.

GLCs have not been immune from scandals either. One of the biggest scandals in these few years is related to FGV Holdings Berhad (FGV).

FGV has discovered fraud in its 50%-owned unit in Turkey, which has incurred a stock loss of RM57mil.

When FGV was first listed in 2012, its stock price was RM4.55 per share. But it is currently listed at RM0.885 per share, it has dropped 81% since IPO.

Unlike most GLCs, GLICs are not publicly listed and face little scrutiny. But people also looking closer to it, especially their investment returns.

However, the corporate reform of GLCs and GLICs will help to increase transparency, as well as the investor confidence.

And eventually, it will create a more conducive investment environment in Malaysia.  

So, should you invest in the GLC stocks now?

What I've gathered from the analysts and fund managers, they think that it's not the best time to buy in GLC stocks yet.

As they just reform their management and board, so it may take time to see the results, especially whether the business development and internal policy is change accordingly.

Moreover, investors may want to know more what new blood (new management and board) may be able to do with these GLCs.