This year, it seems I can't even count the number of times I patronised an F&B chain and a digital wallet promoter stands at the cash register waiting for their next prey. It's all I can do to give an awkward smile and try to disentangle myself as soon as possible.

Honestly, everywhere I go I see a digital wallet app poster or promoters approaching people trying to get people to sign up their app. 

Malaysians are slowly beginning to open up to the idea of going cashless and making it as their main mode of transaction, despite being used to the physical transactions; debit and credit cards.

Having a bulk of cash in your pocket is something we were familiar with in the past. But in the present, cashless payments are the new in-thing. 




According to nielsen.com, most existing digital wallet users choose convenience as the biggest factor they're abandoning cash payments. It is also believed that the adoption rate of e-wallets will continue to rise driven by the increasing popularity of app-based online shops, ride-hailing services, online food delivery service and cinema ticket booking.

Even vendors in the pasar malam are offering payments using e-wallets! Do you know how bemused I am walking up to the abang selling ayam percik and seeing that sign that says he accepts payment through the boost app? My mind cannot brain this I tell you. 

What is a digital wallet?

A digital wallet is just like a real wallet, it stores your money, credit card, debit card, or prepaid card details, except, digitally. You access it through an app on your smartphones and pay for your purchases through whatever means stated on the app. 

E-wallets are utilised by 2 parties; the merchants who use e-wallets to receive payment from their customers and also customers who make the payment to the merchants.

Shopping for clothes and groceries, getting a takeaway, paying for a Grab ride, purchasing tickets, paying bills and sending e-gifts to friends and family are made possible by the invention of e-wallets.

They are highly reliable to keep your money safe, make handbags more spacious for us ladies (or lads, you be you), quick, and very convenient to use.

How good is that?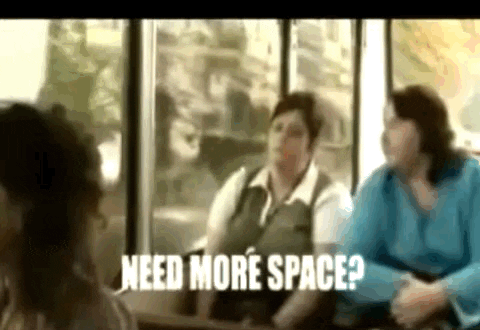 So is Malaysia going cashless?
According to the Carousell country head, Tang Siew Wai, the 5 leading e-wallets in Malaysia locals love to use, all with their own unique functions are Grabpay, Touch nGo, Boost, Maybank QR Pay and WeChat Pay.

Thus far, the country is pushing for the adoption of e-payments as a new way to pay. Transport Minister Anthony Loke Siew Fook said since last year, Prime Minister Tun Dr Mahathir Mohamad said he wanted to see the Malaysian society going cashless.

As such, Bank Negara Malaysia's (BNM) current ambitious goal is to urge Malaysians switch their payments cashless, which in turn, allows the nation to save paper costs and increase the efficiency of the nation's payment systems.

In addition, Carousell, e-commerce used as a platform for anyone to sell new and preloved items. A representative of the company said the number of e-wallet users surged to 52.9% as of October 2018 compared to 24.3% in February.

Carousell said the survey also recorded a three-fold increase in the number of respondents from 202 in February to 731 in October, which pointed to a sharp increase in interest towards digital wallet usage in the country.

Why Malaysians are progressively opting for cashless payment using digital wallets

Using a digital wallet for day to day transactions is really simple, to begin with. Downloading the app and creating a user ID and password is all you need to do.

It's as simple as ABC!

Remember to charge your phone if you want easy accessibility though…

Simple to store money and bank details

You can add money to your wallet easily via online banking, credit card or debit card.

GrabPay even has an auto top-up feature where money will be automatically added to your e-wallet once it reaches a minimum amount that you set yourself.

You could also store your bank details in some digital wallets that will save you from the hassle of entering these details every time you make a transaction.


Starting from bill payments, postpaid, bus or train tickets and online shopping you can use an e-wallet for a variety of transactions.

No more bill-splitting dilemmas!

When we hang out with friends, there's always that awkward silence in the end.

Who's willing to sacrifice and make the payment first?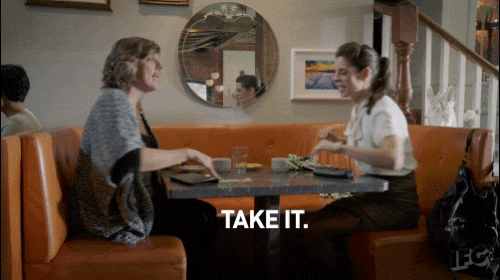 Maybank QRPay is convenient for your friends to pay off their debts. Just enter the amount your friend owes you, and let your friend scan the QR code displayed on your phone. Easy-peasy!

Incentives and promotions

Each digital wallet comes with its own set of incentives. E-wallets give plenty of money-saving avenues through discounts, cashback offers and free gifts.

You can benefit even more by going through their offer section and making optimum use of promo codes.

For instance, GrabPay had a promotion recently in accordance with Hari Raya where consumers can buy their RM2 Raya pack and get 20% off on several F&B merchants in return.


Digital wallets have made sending and receiving money quick and easy. And on top of that, there are no transaction charges implemented for transferring money anywhere, anytime, thus making it a more preferable option.


All your account information are encrypted, which means the actual account numbers aren't stored on your phone.

A password or passcode is required when you wish to change or view your account information or make any purchase or transaction.


Personally, I hate the hassle of buying parking coupons when not all stores sell it. 

With the existence of digital wallets, that is not necessary anymore. Going cashless allows you to make your payment for street parking in an app just by clicking and no more scratching parking coupons or paying with coins at the parking machine. 

3 in 1 ma; save time, save paper and save the world!

Key challenges for digital wallets in Malaysia

Sure, e-wallets are pretty easy to work with. 

But there's no real use in them if there's no one centralised digital wallet for all stores. For example, the Touch n Go e-wallet can be used at all Baskin Robbins and Dunkin Donuts outlets, but only one Big Apple Donuts location.

Also, every e-wallet caters to a list of different merchants and it can be much of a nuisance trying to figure out whether the food chain you want to go to is linked to your e-wallet.

Worse, you eat your food then at the cash register, you find out they don't accept payment from that particular e-wallet you thought was usable. Yikes!

E-wallets aren't just competing against one another, they're also competing against traditional payments like credit and debit cards.

Malaysians have long been using cards to make purchases and online banking to pay bills and utilities without issue. So why would they leave a system they are already familiar with and make the extra effort to learn something new?

The introduction of contactless payment technology (Visa Paywave and Mastercard PayPass) also places the convenience of credit and debit cards on par with an e-wallet.

That is not to say that e-wallets won't work in Malaysia. A lot of urbanites are already toying with different e-wallets to see what's working for them. Having said that, it's also worth noting that e-wallets are mainly significant among those who are tech-savvy.

Besides, shifts in the business model and consumer behaviour towards greater usage of e-payments will also lead to new risks when it comes to cybersecurity.

This isn't really surprising as concerns on security and fraud are the biggest barriers to adoption. 1 in 2 people chose security as the main reason why they refuse going cashless.

According to a study conducted by YouGov, most consumers claim they like the idea of a cashless society, but they still have serious speculations on it.

In a research done by YouGov, 43% of consumers don't think digital wallets are secure, and 38% are concerned about losing their device and therefore being unable to make any payments.

In a similar study, Experian found that more than half (55%) of consumers prefer to use credit cards due to safety concerns.

In addition, 1 in 3 consumers are concerned about overspending if they use something as convenient as a digital wallet. Malaysians, who have historically been prudent spenders, believe that they are better able to control their expenses by using cash.

While the rise of e-wallet in Malaysia might be advantageous to consumers and big business with cash reserves, some smaller businesses that rely heavily on cash transactions may end up having to face big challenges adopting this new cashless system. 

These would be stores such as mom-and-pop shops, night markets, street vendors, hawker stalls and food trucks, all who need quick access to daily cash, especially if they have to pay their suppliers who only want cash. 

What to consider when choosing a digital wallet app

After looking through all the pros and cons of going cashless through the use of digital wallets, would you give it a try, or you prefer to go the traditional way of spending?




However, if you do decide to adopt one of the many many digital wallets out there, you should figure out what you would mostly use it for. 

There is no point in adopting a myriad of e-wallets before finding out you hardly use half of them. 

Think about your spending habits. Think about what you want to use the e-wallet for.

This could be to get the best deals at your favourite stores or to pay off your monthly bills. If your main spending is on food, then opt for an e-wallet that has links with many food chains more than other does. 

What about your lifestyle? Do you often pay for your parking fees? Or maybe you're a frequent flyer of a specific airline.

Whatever your lifestyle is, there's always a digital wallet out there that could cater (and upgrade) your lifestyle.